New to Camarillo Yoga?
Join us for this "First Time Free" Workshop
*

to get Started!
On Hiatus
We cannot hold these classes until things go to at least the "New Normal".
Please check back for updates.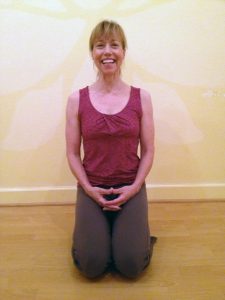 Learn from the best!
CYC Yoga Owner Audrey Walzer has been voted "Ventura County's Best" Yoga Teacher every year since 2011. With 40 years of teaching experience and a wealth of biomechanical and anatomical knowledge, Audrey is the teacher medical professionals recommend. Who better to guide you as you begin practicing yoga?
No Flexibility Required!
Whether you are an athlete or a (former) couch-potato, everyone needs to begin at the beginning, with yoga fundamentals. This class is designed for everyone who is new to yoga. Learn how to practice safely for back health. Discover yoga breathing for focus and stress reduction. Find out how to personalize your practice for your body's optimum fitness and wellness.
Don't Just Follow Along and Hope You Get it Right — Join us!
We are not an anonymous workout place! Get to know Audrey and our safe, maturing teachers. Develop a strong, educated, confident foundation for yoga as a lifelong health practice!
Please sign up for one of our on-going Level 1 or Ultra Gentle Yoga classes. The first class is free for all Ventura County residents.