Yoga teaches joy in movement without measurement or competition.
Give your children the gift of yoga, which will last a lifetime.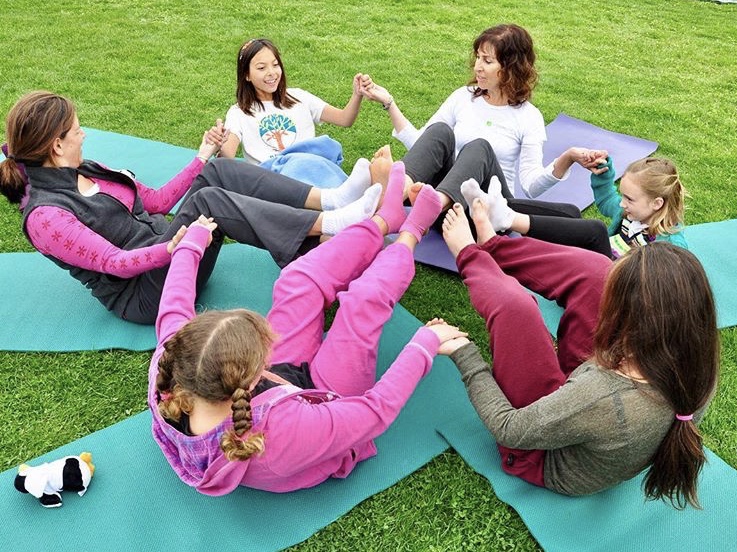 For Ages 5 — 10
Now Registering
Session 1: Tuesday June 21 – July 19, 2:30—3:20
Session 2: Tuesday July 26 – Aug. 23, 2:30—3:20
Note: Parents or guardian must stay in the park during class and are welcome to join us in practice.
Fee:

$75 for Each Session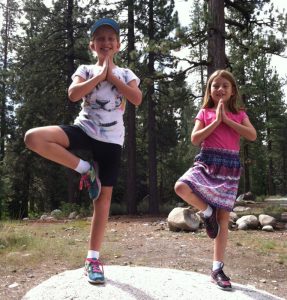 Each week children will learn traditional yoga poses that build strength, coordination, balance, flexibility and immunity, in addition to centering and breathing practices that develop body/mind awareness, confidence, compassion, patience and inner calm. Children who practice yoga regularly are more present, relaxed, and rested.
Pre-registration and payment due before series starts. Please Include child's name and age.
Payment Methods
Zelle: 818.421.7779
Venmo: @julie-danceyoga
or PayPal: julie@danceyoga.com
SESSION 1: jUNE 21-jULY 19 SESSION 2: jULY 26-aUG. 23
About Julie Markovitz:
Julie is a certified yoga and qigong instructor with over 30 years experience teaching yoga to children, teens, adults and families. Julie discovered the calming, balancing, strengthening benefits of yoga in college while studying human development and dance. She has been practicing and teaching ever since! Back in the late 80s, Julie created, wrote, and produced an award winning program called Kids in Motion: A Creative Movement and Music Program for Children, which aired for a few years on Nickelodeon.
Cancellation Policy:
Because this is a specialty class, please note our cancellation policy below. If you choose to cancel for any reason:
Due to class size limits, we are unable to refund the fee.
By registering for this course, you agree that you have read and understood the Cancellation Policy above.