Camarillo-Somis Yoga Teachers are real people, just like you…not flexy-bendy pretzels in white leotards with perfect hair and whispery voices. We all feel that yoga is a gift in our lives, and we teach to share that gift.
We are trained to work with people of all shapes and sizes and levels of physical ability, and we encourage you to discuss with us any concerns or challenges regarding yoga practice. Please introduce yourself to us if you are new…we are looking forward to sharing yoga with you!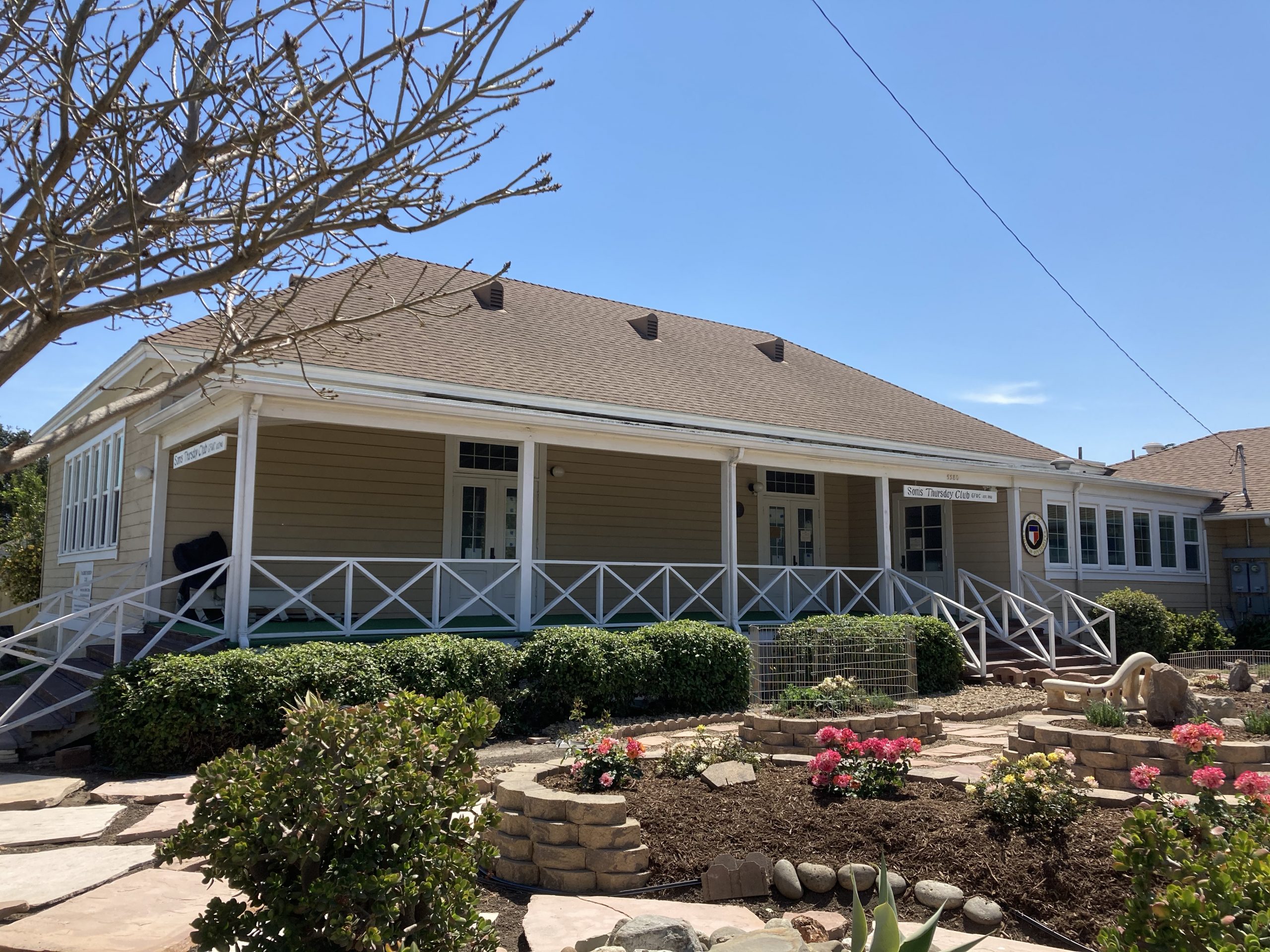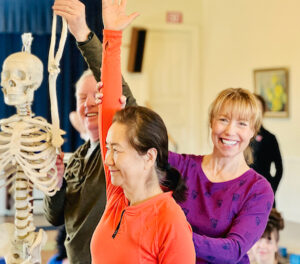 AUDREY WALZER
Yoga Teacher; Owner/Director, Camarillo-Somis Yoga & Mindfulness
Since 2001, I have been blessed to share my days with our Camarillo-Somis Yoga community. I am moved to tears each Thanksgiving, when our yoga room is crowded to overflowing with faces of students who have become friends, all of us grateful for the gift of yoga in our lives.
Yoga has healed my body and rehabilitated my knees which required three surgeries after a hiking fall. Yoga keeps my joints lubricated, my bones strong and my muscles supple. Now in my sixties, I feel healthy and confident. Yoga and Mindfulness have grounded me through life's difficulties, and helped me to appreciate the simple things so easily missed in the headlong rush of daily life. Yoga has been my shelter… I simply can't imagine life without yoga practice.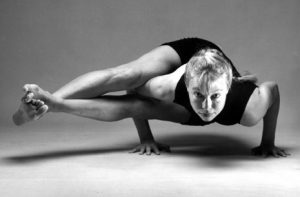 My classes are a blend of Iyengar and Viniyoga, with liberal doses of traditions ranging from Astanga to Kundalini- a synthesis of the gifts of every teacher I have ever studied with, and every practitioner I have ever taught. My teaching is completely indebted to them.

Allison & andy barton
"Yoga offers me a sense of physical, emotional and mental balance that nothing else provides. I love to share that with others … at CYC and my nursing practice. Our daughter teases that I really don't need to tell EVERYONE I meet they could benefit from yoga …"
— Allison Barton
"Dudes, get over it. Your wife is right. Take it from me, you need to stretch.
Go to yoga."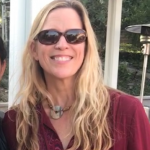 michele campero
"We all move at a lightning pace, and most of us don't take the time to slow down, go deep instead, and reset the mind and body. It is such a joy to see our yoga students leave restorative classes with the calmness and peace that is so essential to daily life"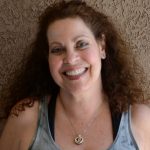 Karen Davis
"I love teaching yoga because it is an opportunity to make people aware of their mind/body/spirit connection. It makes me feel good to help others feel good…whether it impacts their physical body or their emotional wellbeing or they simply leave class more peaceful. …
Our students are always generous and open to learning, and I enjoy the process with them."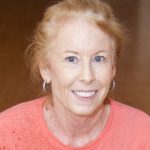 chrIsti harman
Christi teaches Ultra Gentle Adult Yoga classes.
"Practicing yoga fosters balance and perspective in my daily life, which is probably a lot like yours – busy and challenging. It includes a career focus, driving, housework, gardening, sports, hiking, and crafting, plus the richness of spending time with family and friends. I am particularly passionate about the therapeutic aspects of yoga, whether we are recuperating from an injury or surgery, or dealing with the aging process in a graceful, healthy, and mindful way"
anthony lorenzana
"I love teaching yoga because it allows me to help others improve their physical, physiological , and psychological health. I strive to help my students learn and create a positive relationship where body, mind and breath can create harmony and peace within.. and enjoy a laugh or two while doing it."
tara stivers
"Yoga became a part of my life during my first pregnancy, and became a valuable resource to me in my journey through pregnancy, birth and motherhood. … This has been helpful not only in childbirth and parenthood, but in life. Supporting other women and families who are finding inner strength along their journey into parenthood has become my passion, and I am honored to witness and share in that experience."
Kellie Gilmore
Kellie teaches the Girls Tween/Teen Mindfulness & Yoga workshops
"Watching students develop their physical strength and cultivate inner peace brings me great joy. I believe in the transformative power of yoga and its ability to connect us to ourselves. … As a middle school and high school teacher, I look forward to sharing yoga with our tween and teen girls community, helping them establish a practice that can last a lifetime!"