Give the gift of good health and peace of mind
Give one or more of these CSYM Gift Passes to friends, family or former Camarillo Yoga Center students.
All of these are PunchPass passes that you can buy and then reassign to your giftee.
Pick the gift card you want and click the appropriate button.
Fill in the name and email address of your giftee.
Click on your desired payment method
The PunchPass system will e-mail your giftee with the purchased Gift Pass. If you do not want immediate delivery, then purchase the desired passes under your account, then Email Audrey (CamarilloSomisYoga@gmail.com) to initialize their account and transfer the passes..
We look forward to meeting your friend or loved one and practicing yoga together!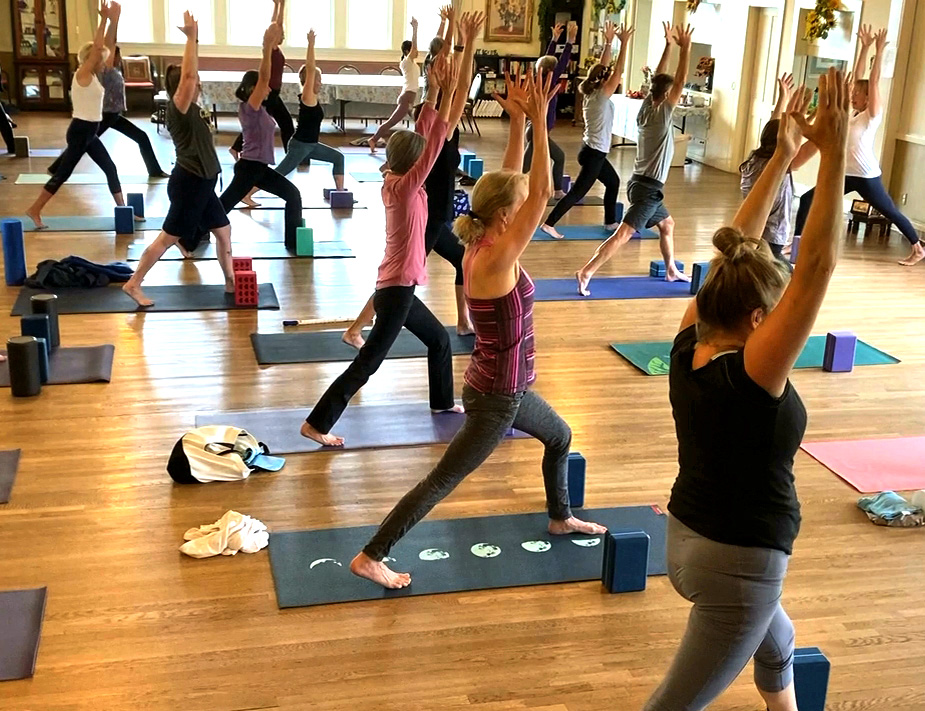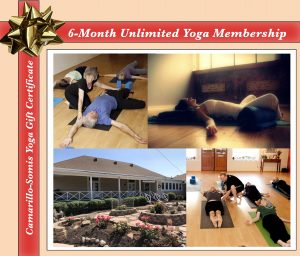 Start at any time, and valid for the following six months
Attend any of our studio, online and outdoor yoga classes!
Member-only perks include Restorative Yoga workshops, home practice videos, and member-only discounts
Does not include specialty classes, or workshops.
Or get the same 6-Month membership for two family members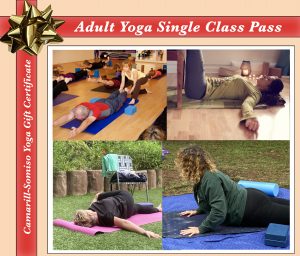 Adult Yoga Single Class Pass
Purchase one or more single classes for your friend or loved one to experience any one of our adult yoga classes, venues and teachers.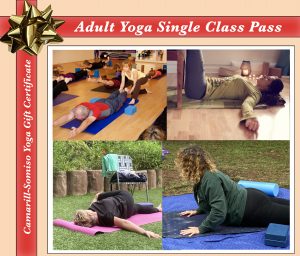 Adult Yoga Two Classes Pass
Purchase a two classes pass so your friend or loved one can experience more than one of our classes, venues and teachers.
Gift of Two Adult Yoga Classes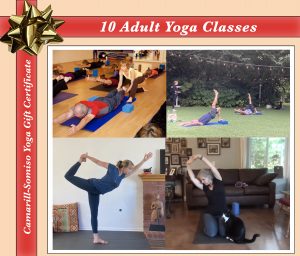 Ten (10) Adult Yoga Classes Pass
This pass may be used for any of our adult yoga classes, but does not include workshops or specialty classes. A great way to get your friend or loved one in the habit of making yoga a regular part of self-care!.
Ten (10) Ultra Gentle Yoga Only Classes Pass
Older seniors and others who need extra care benefit from Christi's twice per week class. This pass represents a significant savings over the single class price!