Jan.19-Mar.23
6 – 8:15 PM
10-Week Mindfulness Meditation with Audrey
A life-changing 10 week immersion in science-based Mindfulness. Click below for more information, and to register.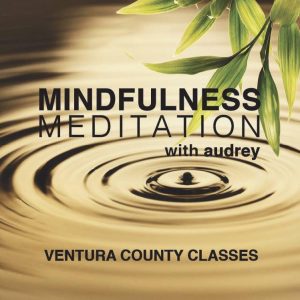 Audrey Walzer
Camarillo venue TBA
The 3rd Sunday each Month,
6 – 7:15 PM
Restorative Yoga with Michele Campero
This peaceful class is designed to quiet your mind when your body is supported by the wall, bolsters and blankets. These restorative postures help you release muscular tension and clear mental clutter..
Michele Campero
Camarillo-Somis Yoga Mindfulness Center
Infant Massage & Baby's First Months
New mamas with babies from first month to almost crawling can learn the benefits and power of using infant massage to bond with their babies.
Pamm Klieman
5380 Bell St, Somis, CA
The 2nd Thursday each Month,
10 AM
Somis Thursday Club Meetings
Join the Somis Thursday Club each Thursday for club activities, from philanthropic projects, community activities, arts & crafts, and personal development.
Thursdays
5380 Bell St, Somis, CA
Saturday,
January 2022,
7 – 8 PM
Introduction to Mindfulness Meditation
Discover how Mindfulness Meditation can help you stress less, and feel well, even in uncertain and difficult times
Audrey Walzer
Camarillo Public Library