Next Class Series
Fall 2023 Evening Session
Tuesdays 6:30 – 8:30 PM,
Sept. 12 — Nov. 14
at Camarillo-Somis Yoga Studio
5380 Bell St., Somis, CA
Fall 2023 Afternoon Sessions
Wednesdays 12:00-2:00 PM,
Sept. 13 — Nov. 15
at Camarillo-Somis Yoga Studio


5380 Bell St., Somis, CA

Attend Classes in Person or On Zoom
Description
Comprehensive, structured classes immerse you in science-based Mindfulness, emotional Intelligence and stress management practices.
Audrey's humorous, user-friendly approach supports you to truly integrate concepts and practices covered in class into how you live your daily life.
Series includes:
Instruction in science and practice of Mindfulness Meditation
In-class Mindfulness practice, friendly discussion and feedback
Guided meditation online tracks for home practice
Weekly Home reading
Fun and illuminating daily Mindfulness exercises for home & work
Connection with ongoing "Mindful Meditators" group which meets online and in-person to share support, inspiration and practice
Audrey's class has been proven to positively affect family relationships, workplace dynamics, and physical & mental health.
Invest 10 weeks and discover how Mindfulness can change your life, for the better!
Class Fee of $275 Includes
25 hours of in-class instruction, practice & live teacher support
40 Downloadable Guided Meditations for home practice
Weekly homework and handouts
Class textbook sent via Amazon.
How to Register
for Fall 2023 Classes
Click the black or green buttons below to register. You will receive a Welcome letter within three business days that includes the pre-reading homework and the zoom link.
Registration Open for
Tuesday & Wednesday Classes
WEDNESDAYS, 12-2 PM. SEP. 13-NOV. 15
Please Log into your punchpass account, click on the Info Tab and Fill In the MAILING ADDRESS Fields.
Repeat participants
special $100

E-mail Audrey directly to sign up again, with this special rate.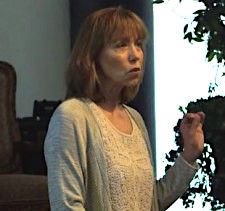 Audrey Walzer has taught thousands of Ventura County residents from all walks of life, how to manage stress and live with greater ease and happiness, using the tools of science-based, secular Mindfulness Meditation, within the structure and support of a group setting.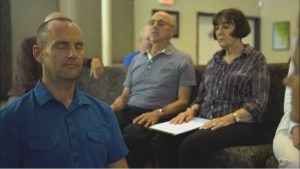 "Mindfulness is not merely a good idea: 'Oh yes, I will just be more present in my life and everything will be better. Why didn't that occur to me before?'

You won't get very far with that idea alone. To be effective, Mindfulness requires an embodied engagement on the part of anyone who wants to derive benefit from it.

In other words, more than a passing fad or clever technique, Mindfulness is a practice, and with practice, it becomes a way of being."

–Jon Kabat-Zinn
"With Mindfulness, we learn to pause and respond skillfully to whatever life brings us, rather than reacting mindlessly from our past conditioning. With practice, we are empowered to truly live our lives, instead of being lived by them."

–Audrey Walzer
Why spend 10 weeks of your life immersing yourself in Mindfulness?
There are literally hundreds of scientific studies showing how Mindfulness Meditation can benefit your physical and emotional health, including keeping your brain robust and healthy. These positive results were all gained by people who actually practiced Mindfulness Meditation on a daily basis, not simply read an article on Facebook, or attended a talk once and got an intellectual idea about Mindfulness. Like many things in life, the benefits of Mindfulness come by making the time to apply ourselves to this transformative work.
Why sign up early?
Once your course registration is received, you'll receive a Welcome letter, with information about pre-reading before the course begins, and a link to our online guided meditations. Doing the interesting and informative pre-reading provides a basic understanding of the concept of Mindfulness and the scientific research on the benefits of Mindfulness Meditation, and really primes you to walk into the group ready to learn and practice.